Celebrate intimate weddings in style and luxury with us. Our team can advise you on all the necessary details to make your wedding a perfect once-in-a-lifetime occasion that you will cherish forever. Spend quality time with each every one of your guests, feel relaxed and at home amongst your nearest and dearest in a really special and intimate atmosphere. Bring all your Pinterest board ideas to life and those personal touches that you've been saving for on your big day.
MEET OUR WEDDING SPECIALISTS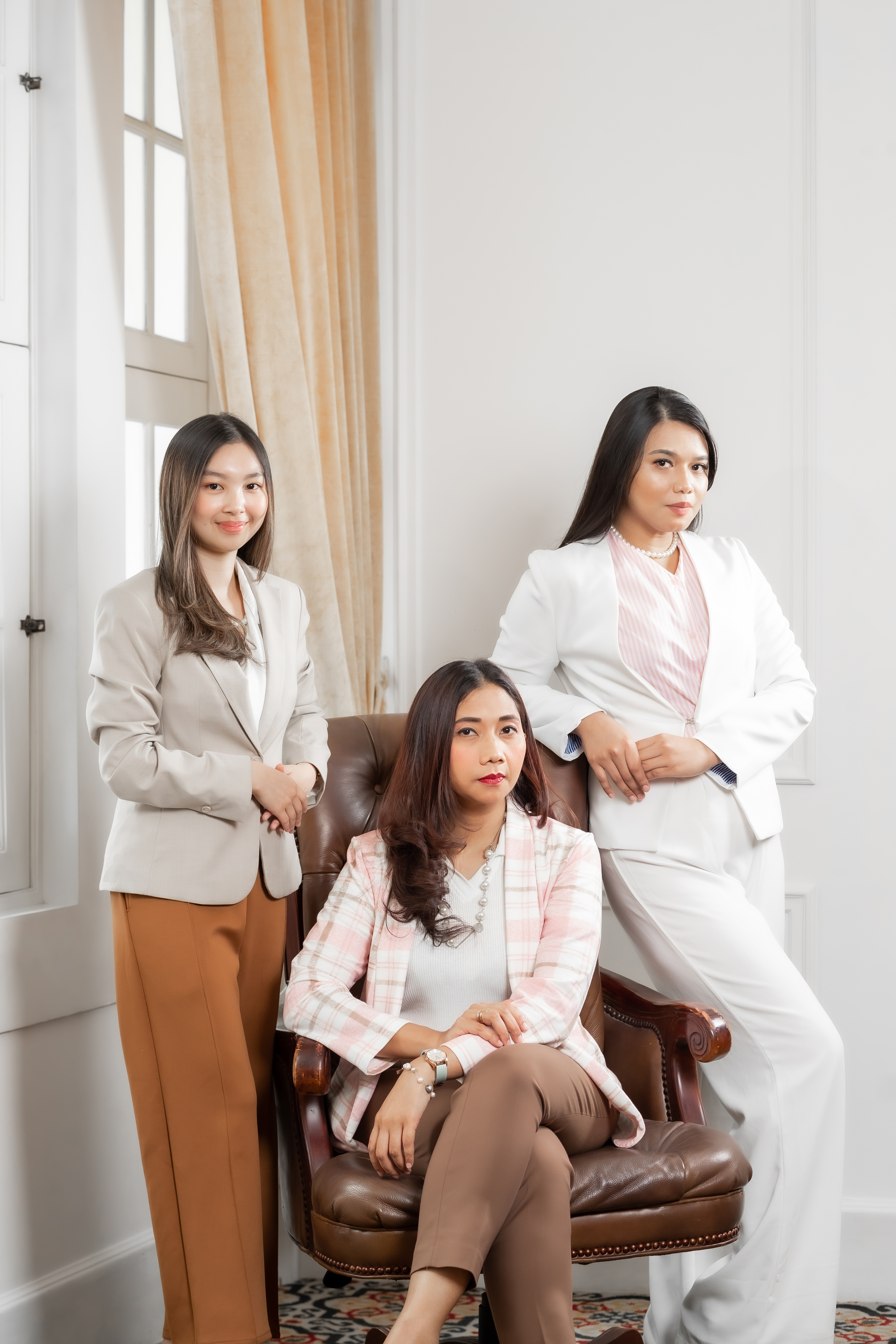 Allow our wedding specialists to assist you in making your dream wedding come true!
Equipped with countless experiences in handling five-star weddings, our dedicated team will guide you every step of the way and cater everything you need to the finest details of your big day. Our wedding experts are determined to create every moment of your once in a life time event is seamlessly unforgettable and showered with joy and love.
Craft your dream wedding now!
Blissful Love
Seal your eternal love in a comforting and intimate atmosphere at The Hermitage, a Tribute Portfolio Hotel, Jakarta.
Minimum Revenue at IDR 65,000,000++
Package inclusions:
Venue:
Courtyard Cafe
1928 Restaurants
Food & Beverage:
Set Menu package for 40 persons

Complimentary unlimited beverages

Food tasting for 2 persons
Complimentary coffee break for 15 persons during technical meeting
Accommodation:
Two-nights stay in Junior Suite for the Bride and Groom, includes breakfast for 2 persons
Other Benefit:
Complimentary 3000 watt of electricity

Complimentary Standard set up from hotel

Complimentary Standard Sound system

Complimentary free valet service for 3 cars

Complimentary One reception books


Classic Romance
Celebrate your special day in an exclusive and intimate five-star venue surrounded by the people you love.
Minimum Revenue at IDR 225,000,000++
Package inclusions:
Venue:
The Grand Ballroom
Food & Beverage:
Set Menu package for 150 persons

Complimentary unlimited beverages

Complimentary 15 portions of crew meal

Complimentary 15 portions of refreshment

during blessing or tea pai ceremony

Complimentary tasting of the

wedding set menu items for 6 persons

Complimentary coffee break for 15 persons during technical meeting
Accommodation:
Two-nights stay in Junior Suite for the Bride and Groom, inclusive breakfast for two persons

One-night stay in two Deluxe Room for family or friends, inclusive breakfast for two persons
Other Benefit:
Complimentary 8000 watt of electricity

Complimentary Standard set up from hotel

Complimentary Standard Sound system

Complimentary free valet service for 3 cars

Complimentary two reception book