The Hermitage Jakarta x Andien Aisyah
Ramadan Kareem
The Hermitage, a Tribute Portfolio Hotel, Jakarta invites guests to celebrate the month of gratitude and love with Andien Aisyah, a well-known Indonesian Singer, songwriter, actress, and lifestyle influencer.
The Ramadan collaboration has various distinctive of ers for the Holy Month: from Lebaran Hampers to Peranakan theme Iftar Dinner and Stay Experience with "Ngabuburit" activities curated by Andien.
We would like to extend our warmest greetings to all of you celebrating Ramadan.
Wishing you a peaceful Ramadan and a happy Eid Al Fitr 1444 H.
Harry Suryadharma
General Manager
Ramadan Hampers by Andien Aisyah
Inspired by the popular gemstone color, Andien chose Turquoise as it symbolizes luck, peace and protection to welcome the holy month of Ramadan.
Paired with her favorite color Fuchsia, the combination of these two outstanding colors mixed with Peranakan theme for Ramadan is beautifully designed for you.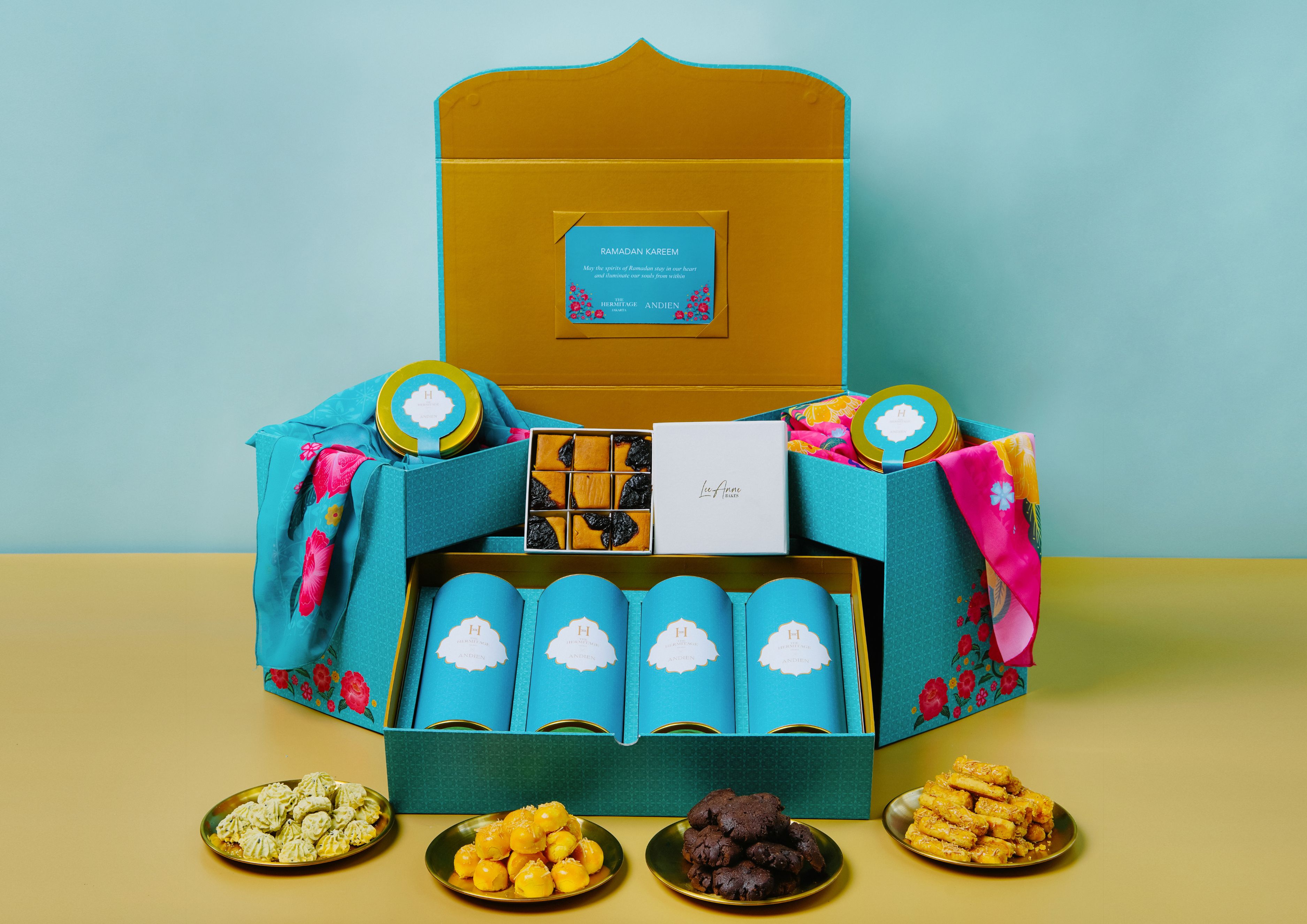 Andien's Hamper
Inspired by the shape of a mosque's dome, this premium hamper is not only enjoyable to consume but also an exquisite collectible item for display on holidays.
Consist of:
Golden Pineapple Nastar, Kaasstengels,
Cheese Sago, Chocolate Cookies,
Raspberry Jam, Pineapple Jam,
Surabaya Layer Cake and
Two Special Collaboration Scarf
of The Hermitage Jakarta
and Andien Aisyah.
IDR 1,928,000++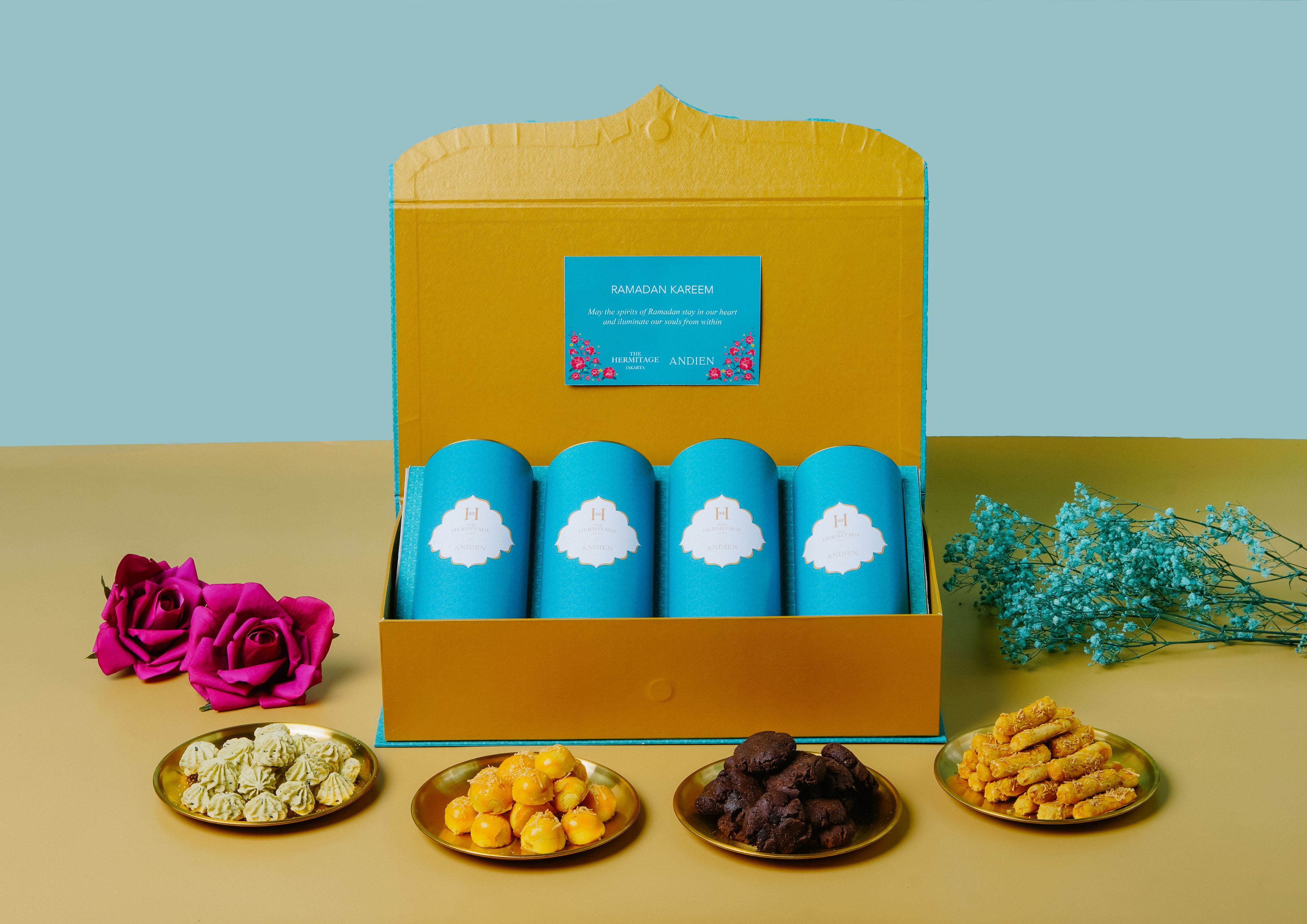 Aisyah Hamper
Celebrate this blessed Ramadan with a variety of all-time favorite cookies to enjoy at the moment of Ramadan. The Aisyah Hamper will be the perfect way to bring smiles over the festive season.
Consist of: Golden Pineapple Nastar, Kaasstengels, Cheese Sago and Choco Cookies.
IDR 728,000++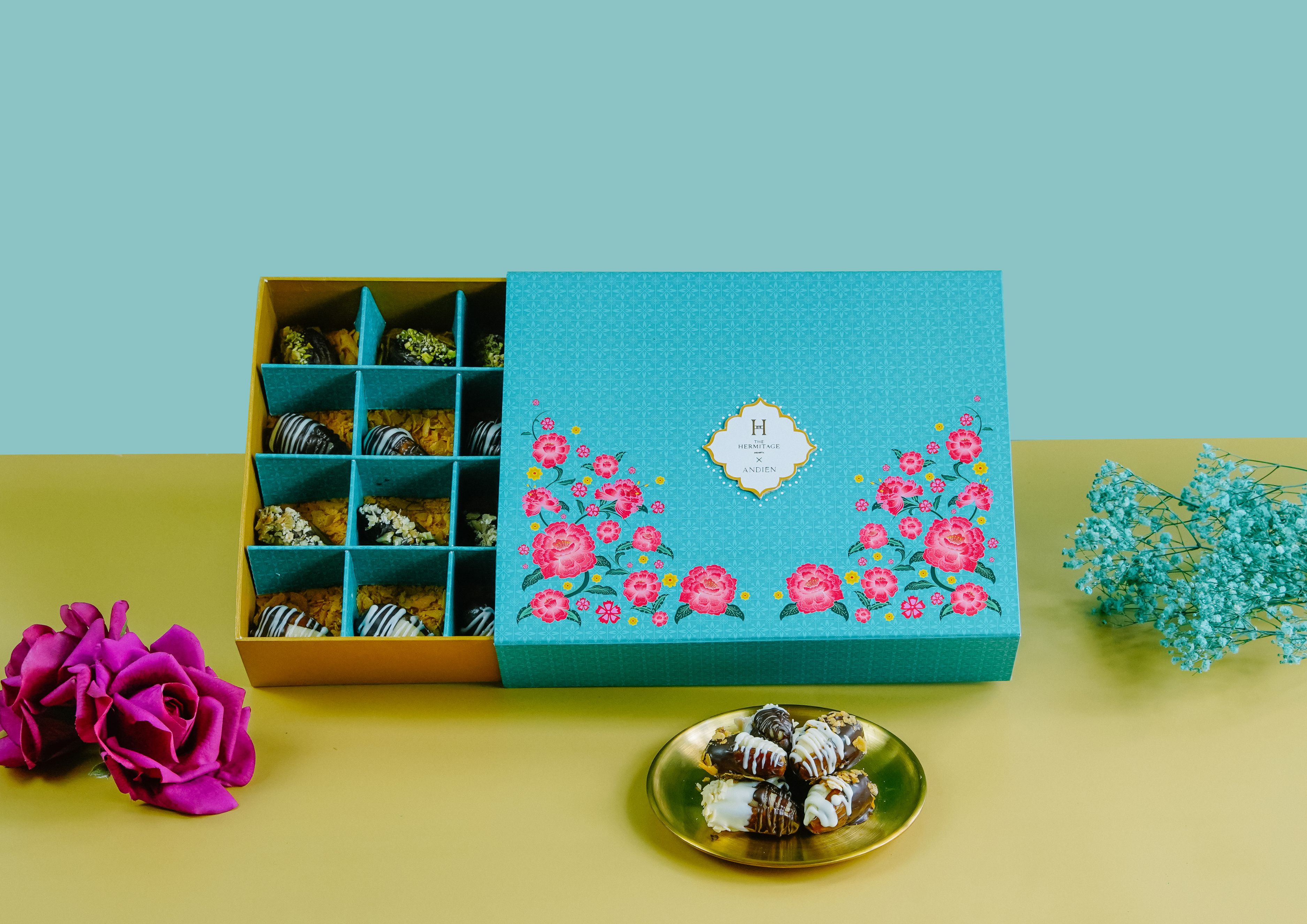 Dates Hamper
The perfect on-the-go gift box to break fast this holy month. 20 piece of premium dates, half dipped in varieties of white, milk and dark chocolate.
IDR 728,000++
Kurma Cake by Lee Anne Bakes
We all love recipes that remind us of childhood memories. Our Executive Pastry Chef, Chef Rikky Yohansen, created an old-fashioned kurma (dates) cake for you to share with your family and friends. This cake will be the perfect opening bite for suhoor or breaking fast accompanied with a warm cup of tea.

IDR 598,000++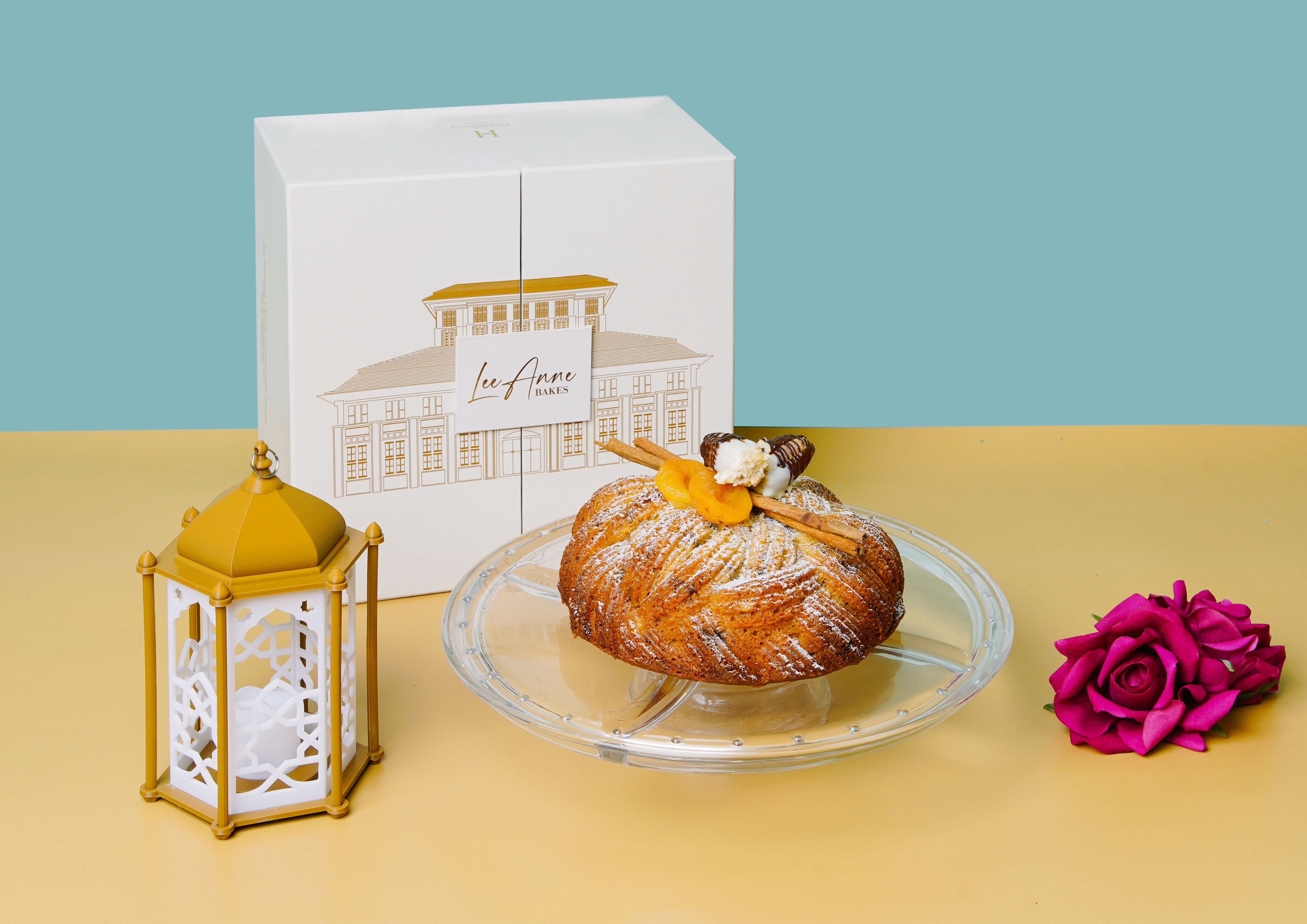 Ramadan Dining at The Hermitage Jakarta
Iftar Peranakan by 1928 Restaurants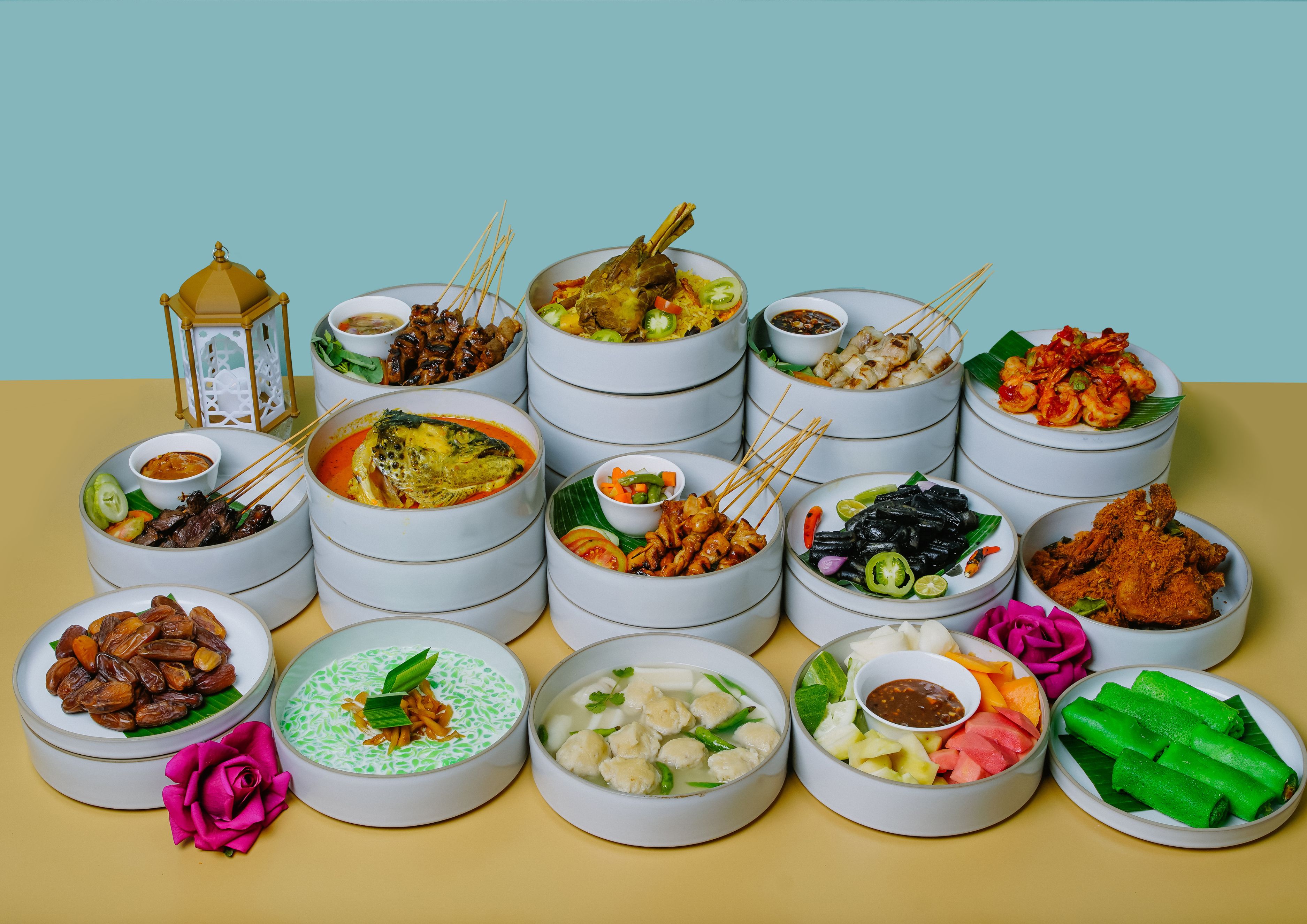 Enjoy Andien's all time favorite Ramadan Peranakan menu with your beloved friends and family. Get spoiled with Assorted Satay, Shrimp Laksa, Crab Meatballs, Salmon Curry, and many more.

IDR 528,000++ per person
Available at 1928 Restaurant
22 March - 21 April, 2023
*The price mentioned is subject to 21% government tax and service charge
Iftar with a View at La Vue
Experience Iftar accompanied by beautiful and mesmerizing sunset surrounded by magical view of Jakarta at our rooftop venue, "LaVue". Indulge in a mixed Peranakan and Middle Eastern cuisine from "Al Jazeerah" Restaurant or delectable Padang food from "Pagi Sore" restaurant.

IDR 298,000++ per person
Celebrate Ramadan in a beautiful turquoise fuchsia themed room exclusively decorated by
Andien to depict her own room and make you feel at home. During your stay, take a walk
around Menteng 'Ngabuburit' before breaking your fast at Restaurant 1928. This stay
package includes suhoor for 2 people, Iftar Dinner at the Club Lounge, personalized
service from eButler, and also a Ramadan hamper with a value of IDR 728,000++.

Stay date: 22 March - 30 April 2023
DINING RESERVATIONS
T: 021 3192 6888
M: 0812 9991 1928
E: restaurant.hermitage@tributeportfolio.com
Follow us on Social Media
@TheHermitageJKT
The Hermitage, a Tribute Portfolio Hotel, Jakarta
Jl. Cilacap No. 1, Menteng, Jakarta 10310