Festive Celebration 2017 at The Hermitage Jakarta
Create an incredible festive experience this year at The Hermitage, a Tribute Portfolio Hotel, Jakarta. In this time of gratitude, we would like to extend our best wishes for a happy holiday season. Embrace the festive season with family and friends. Enjoy a range of festive delights, homemade treats, scrumptious menus and irresistible festive holiday packages.
20 - 26 November 2017
THANKSGIVING
1 December 2017 - 1 January 2018
FESTIVE TREATS
24 - 25 December 2017
CHRISTMAS GALORE
31 December 2017
FESTIVE HOLIDAY PACKAGE
DAZZLING NEW YEAR
COUNTDOWN CELEBRATION 2018
1 January 2018
NEW YEAR DAY BRUNCH
FESTIVE DINING OFFERS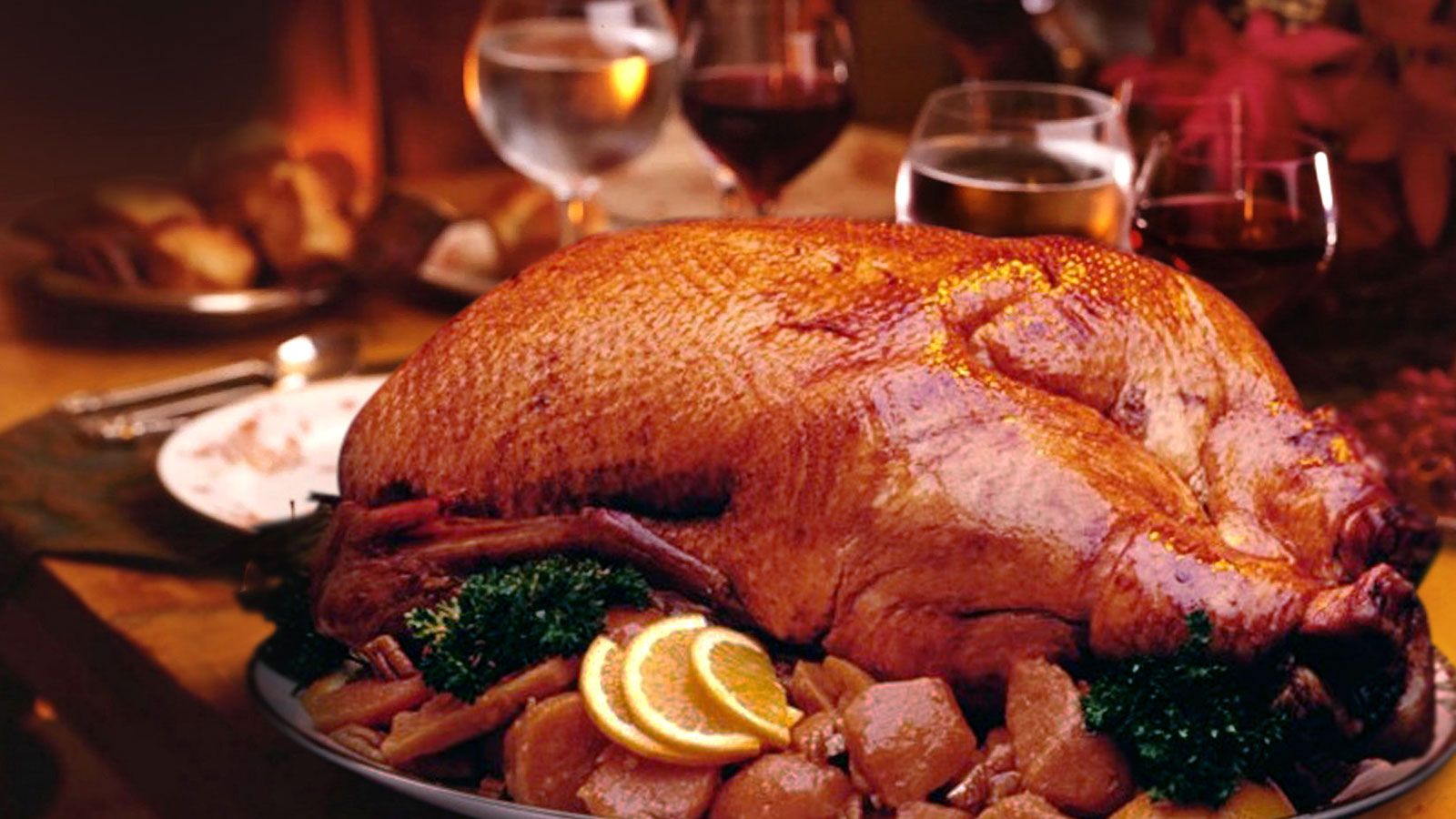 THANKSGIVING
20 - 26 November 2017
Three-course set menu
IDR 355,000 per person for Lunch.
IDR 585,000 per person for Dinner.
MENU: Homemade Corn Bread, US Beef Short Ribs Soup (Brussel Sprout Leafs, Black Peppered Baby Corn), Traditional Turkey Roast (Chestnut and Cranberries Stuffing, Potatoes and Celery Root Gratin, Natural Gravy), Walnuts Pie (Red Grapes, Malaga Ice Cream).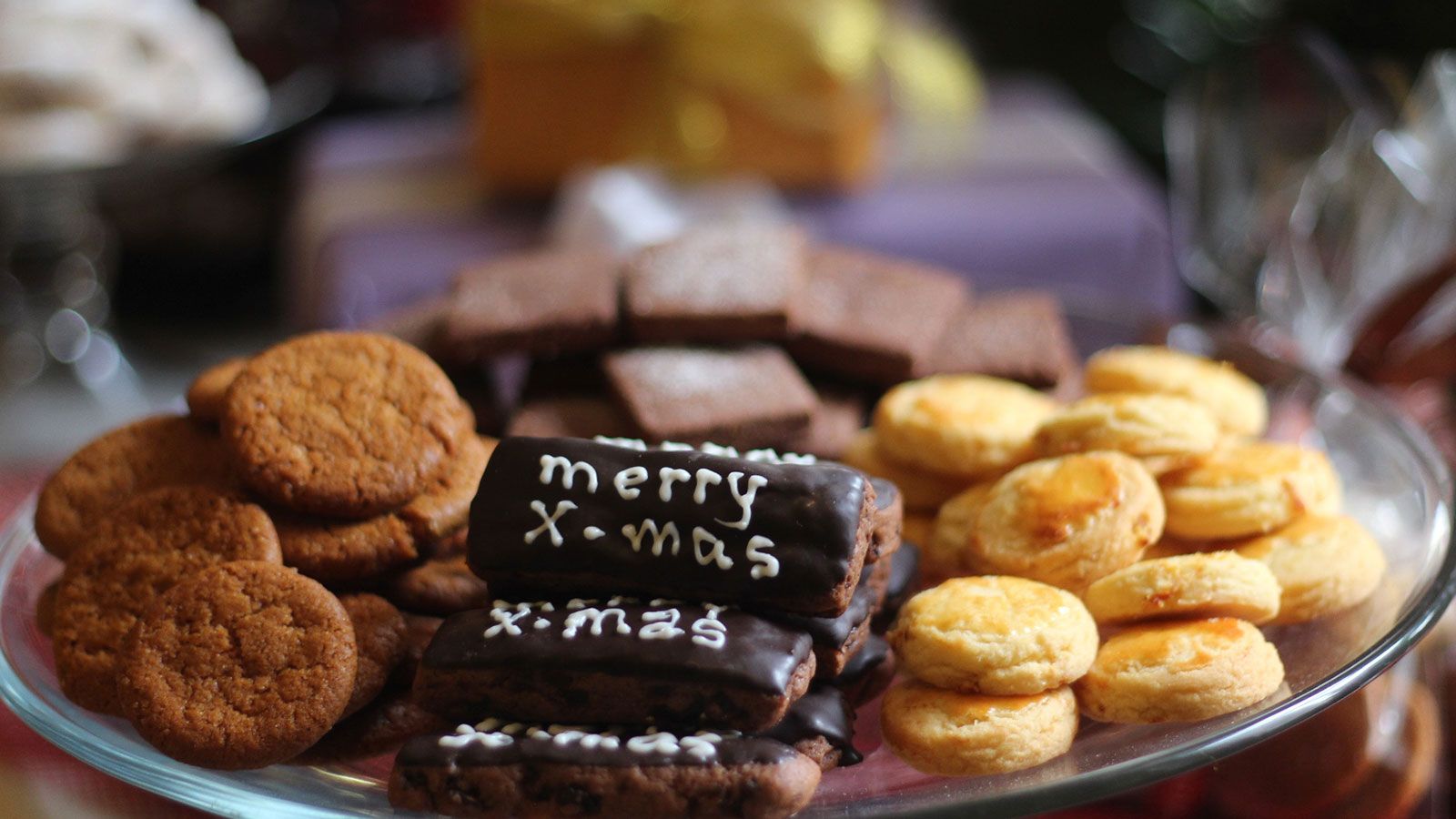 FESTIVE TREATS
1 December 2017 - 1 January 2018
Inspired by the spirit of giving, Hermitage's enchanting selection of homemade cookies. Gather your family and friends to celebrate the season and share your favorite holiday treats.
Chef Dian Exquisite Festive Cookies Creations, start from IDR 80,000.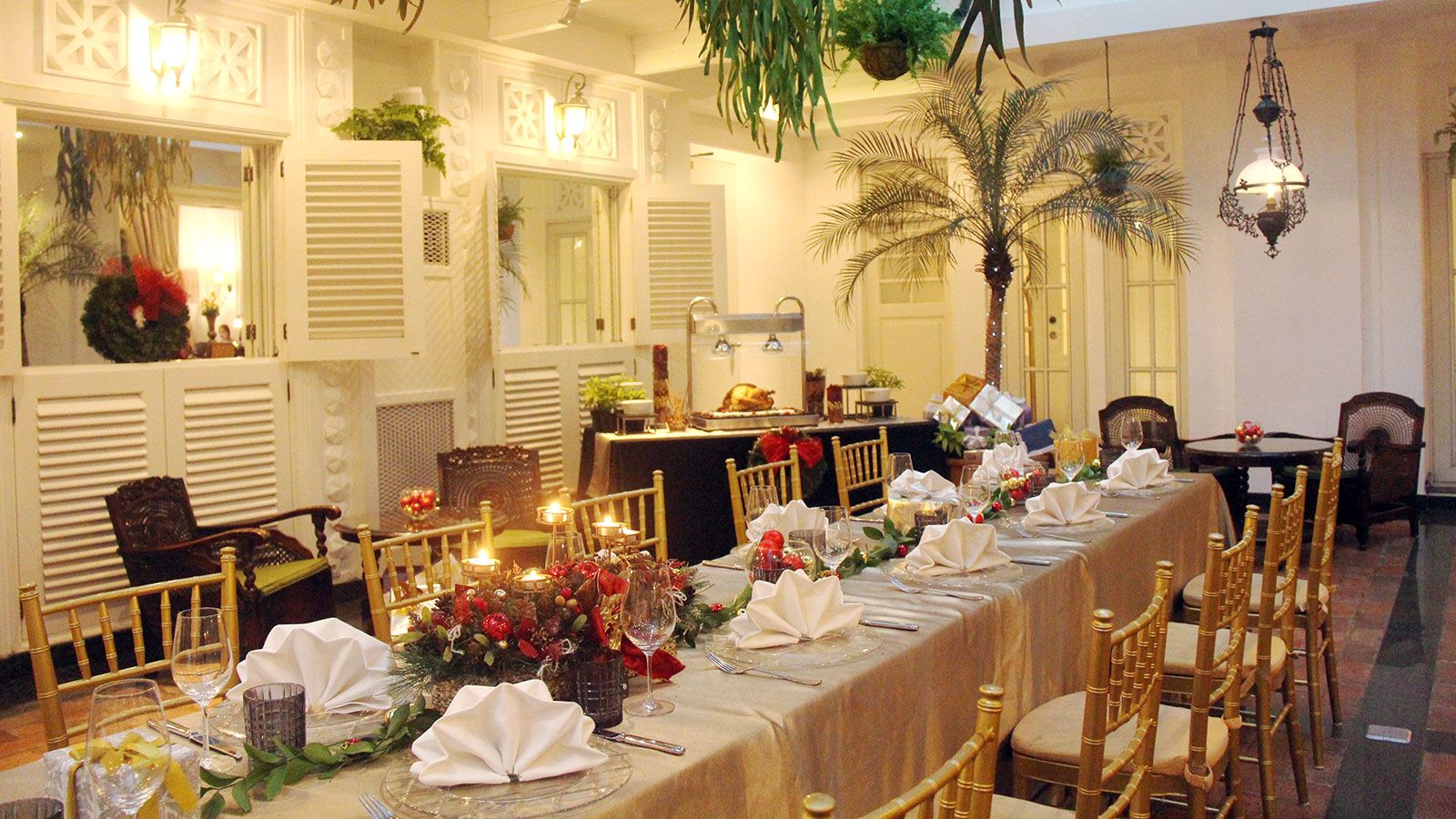 CHRISTMAS GALORE
24 December 2017 for Dinner.
25 December 2017 for Lunch and Dinner.
Four-course set menu at IDR 555,000 per person.
MENU: Blue Lobster Terrine (Salmon, Alaska King Crab and Citrus Salad), Hokkaido Scallops Cannelloni (Baked Cannelloni Pasta, King Prawns, Artichokes and Pesto Sauce), Wild European Seabass (Pan roasted Wild Catch Seabass, Seasonal Vegetables and Lemongrass-cream Sauce).
OR
Cote de Veau (Dutch Veal Cutlet, Porcini Mushrooms, Chestnuts and Nordic Spices Veal Sauce), Sweetberries Textures (Cherry Mousse, Cranberry Jelly and Raspberry Sorbet), Coffee, Tea (Petit Fours).
DAZZLING NEW YEAR
Dinner: 31 December 2017
Five-course set menu at IDR 718,000 per person.
MENU: Galantina (Chicken, Foie Gras and Truffles Terrine, Pear and Hazelnuts Salad), Velouté (Cream of Pumpkin, Taggiasche Olives Gnocchi, Light Curry), Risotto (Scandinavian Langoustine, Thyme and Lemon Risotto), Ricciola (Slow-cooked Kingfish, Mediterranean Vegetables, Saffron Sauce).
OR
Wagyu (Beef Tenderloin "a la plancha", Roasted Heirloom Carrots, Chianti Wine Sauce), Variation of an Apple (Granny Smith, Papuan Vanilla, Mascarpone Cheese), Coffee, Tea (Petit Fours).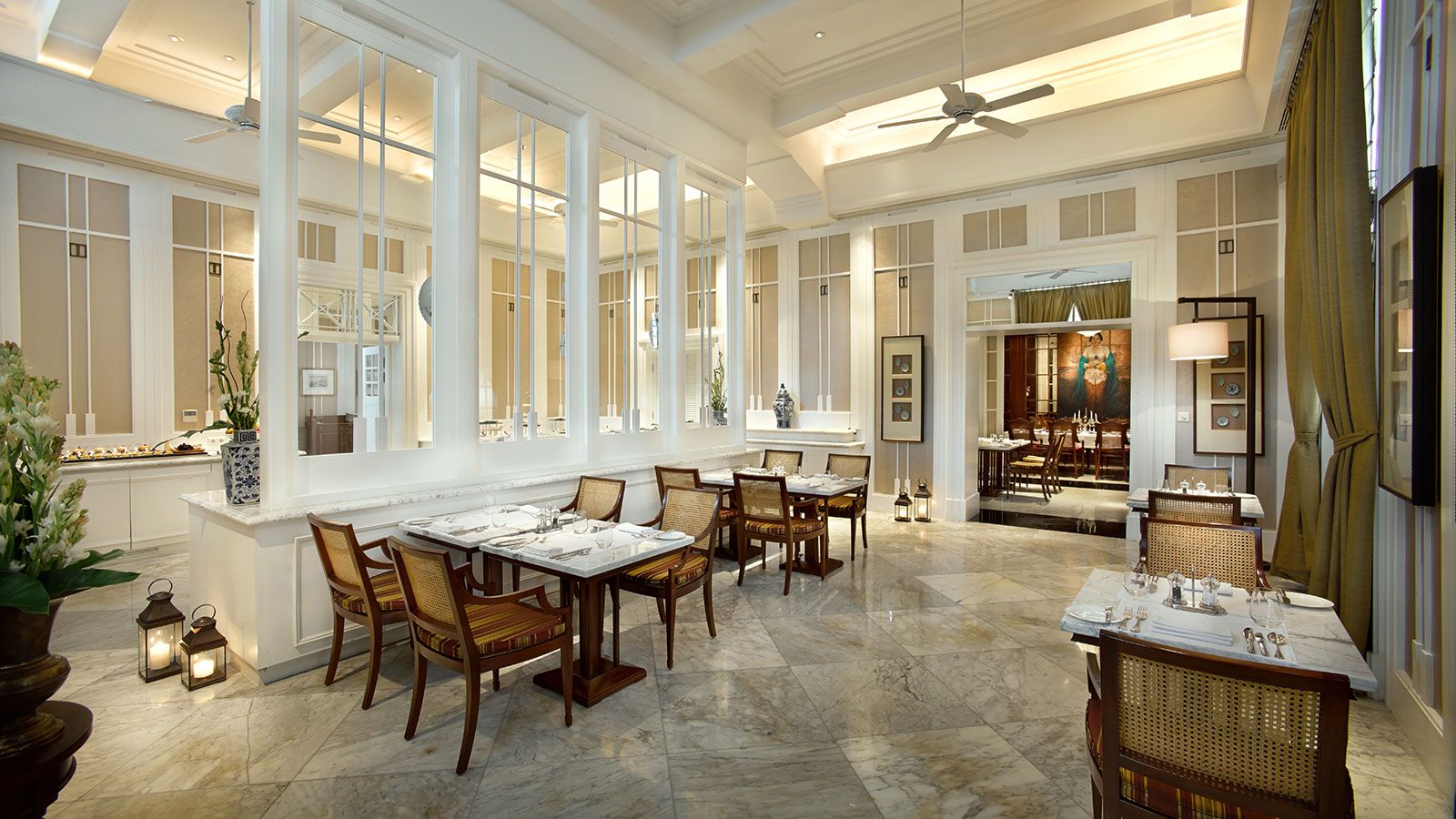 NEW YEAR DAY BRUNCH
1 January 2018 at L'Avenue Restaurant
Buffet Brunch at IDR 555,000 per person
Free flow wine and beer at IDR 385,000
Free flow Moët & Chandon champagne at IDR 785,000
Savor Chef Francesco Greco's creation and delight in a splendid selection of international delicacies at L'Avenue Restaurant, such as:
Seafood on Ice, Tiger Prawn Thermidor, Homemade Pasta Station,
Pan fried Foie Gras on toast with Apple Campote, Glazed Creamy Lobster Medallion with Basil, Chocolate Braised Beef Short Ribs, Lemongrass Pork Skewers with Jimbaran Dressing, Beef Wellington, and Barramundi Papillote.
Live Dessert Station: Fresh Berries Cup with Hot Sabayon, and splendid dessert selections from our Pastry Chef Dian.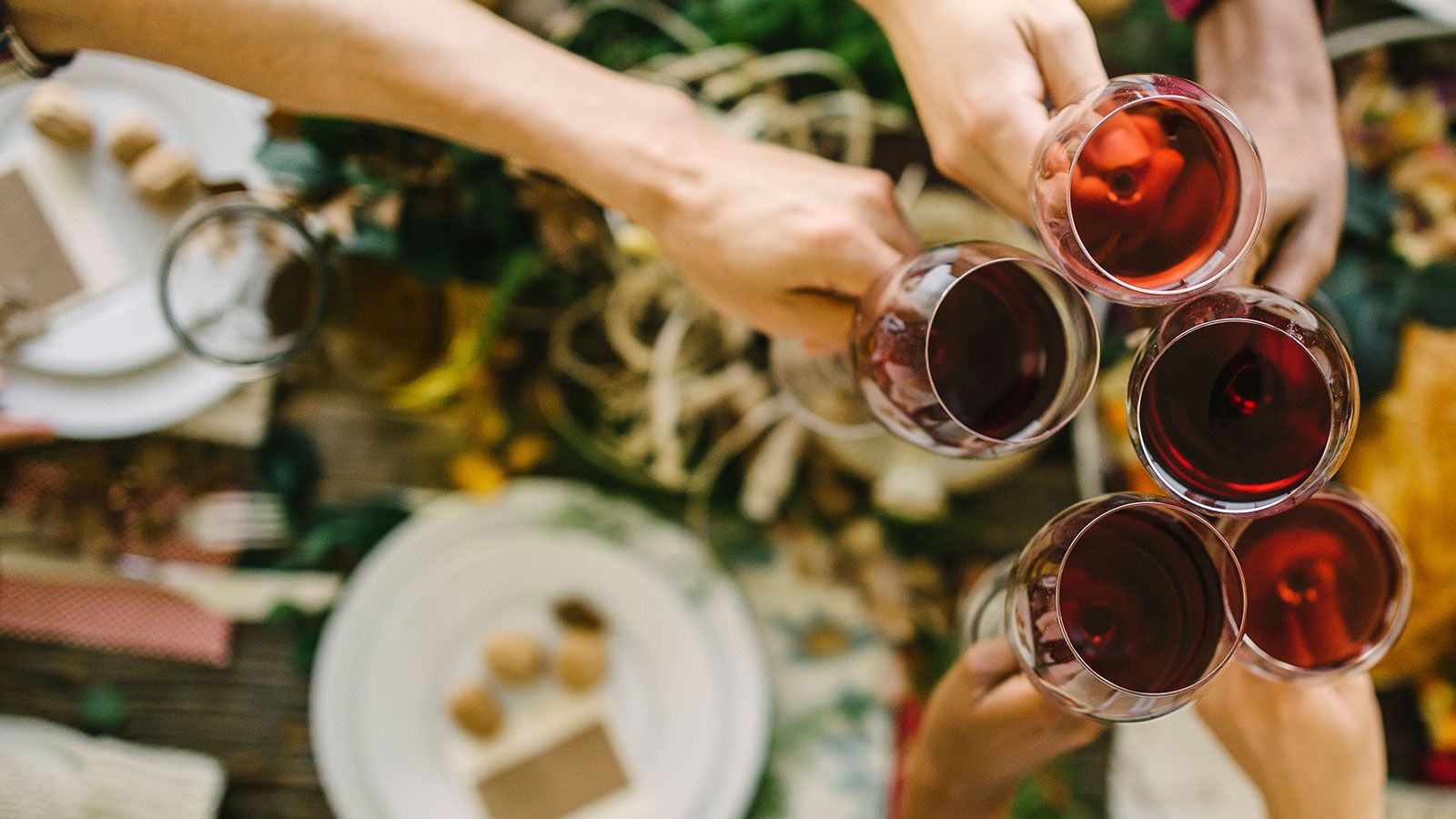 COUNTDOWN CELEBRATION 2018
31 December 2017
Make this your glamorous and memorable New Year's Eve yet. Enjoy ringside seats to watch the spectacular fireworks from around the city. Dance the night away and welcome 2018 with a bang.
New Years Eve Countdown Party
IDR 250,000 per person inclusive of first round welcome drink.
IDR 450,000 per person inclusive of free flow beverages from 09.00 pm - 11.30 pm.
All packages are inclusive of party kits, glow stick, canapes selection.
STAY PROMOTION
Festive Holiday Package
31 December 2017
Rate starts from IDR 3,236,000 per night
This package includes :
Complimentary Buffet Breakfast at L'Avenue Restaurant for two person.
Complimentary Set Menu Dinner at L'Avenue Restaurant for two person, or complimentary New Year Buffet Brunch at L'Avenue Restaurant for two person.
Special rate for Countdown Celebration at La Vue Rooftop Bar.
Complimentary Early Check-in at 12 pm.
Complimentary Late Check Out at 3 pm.
Complimentary WiFi access throughout the hotel.